Queen of Peace Junior Academy
Seeeme just finished construction on the Queen of Peace Junior Academy near Mbale, Uganda! This school, which opened its doors to a first class of students in September of 2017, is administered by SeeeMe member and friend, Judy Nalube.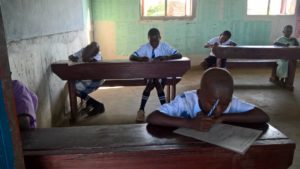 Although there is public education in Uganda, classes are severely overcrowded and staff are chronically underfunded. This environment has created a vacuum in which many children do not have access to a quality education which is so often required in order to prosper. This is especially important in a developing country such as Uganda, where a small boost to education can have a profound impact on quality of life. Through the creation and support of the Queen of Peace Academy, SeeeMe hopes to, at least in a small part, help fill this gap for students in the Mbale area.
Read much more about the story of this school here and how you can help support the Queen of Peace Academy here.
Eyeglass Clinics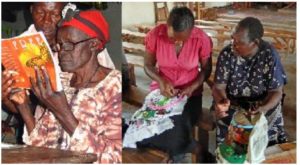 Every year SeeeMe sponsors eyeglass clinics in schools, medical facilities and villages. Our target group is older men and women who need reading glasses. The glasses come from a variety of sources including Restoring Vision and generous donations from schools and individuals. When possible we also give the elders hats and sunglasses to prevent further degeneration of their sight. Nearly all individuals that we see have some kind of eye damage from the intense Ugandan sun. In this age group the most common condition that we see are cataracts and pterygium.
Various churches and civic organizations help this process by sewing/crocheting/knitting eyeglass cases.
The most exciting part of eyeglass clinics is restoring vision to those who have not been able to read or do handwork in several years. Elders bring their books, bibles, and sewing equipment to the clinic to check out their new glasses and vision.
Uganda Girls' Pad Project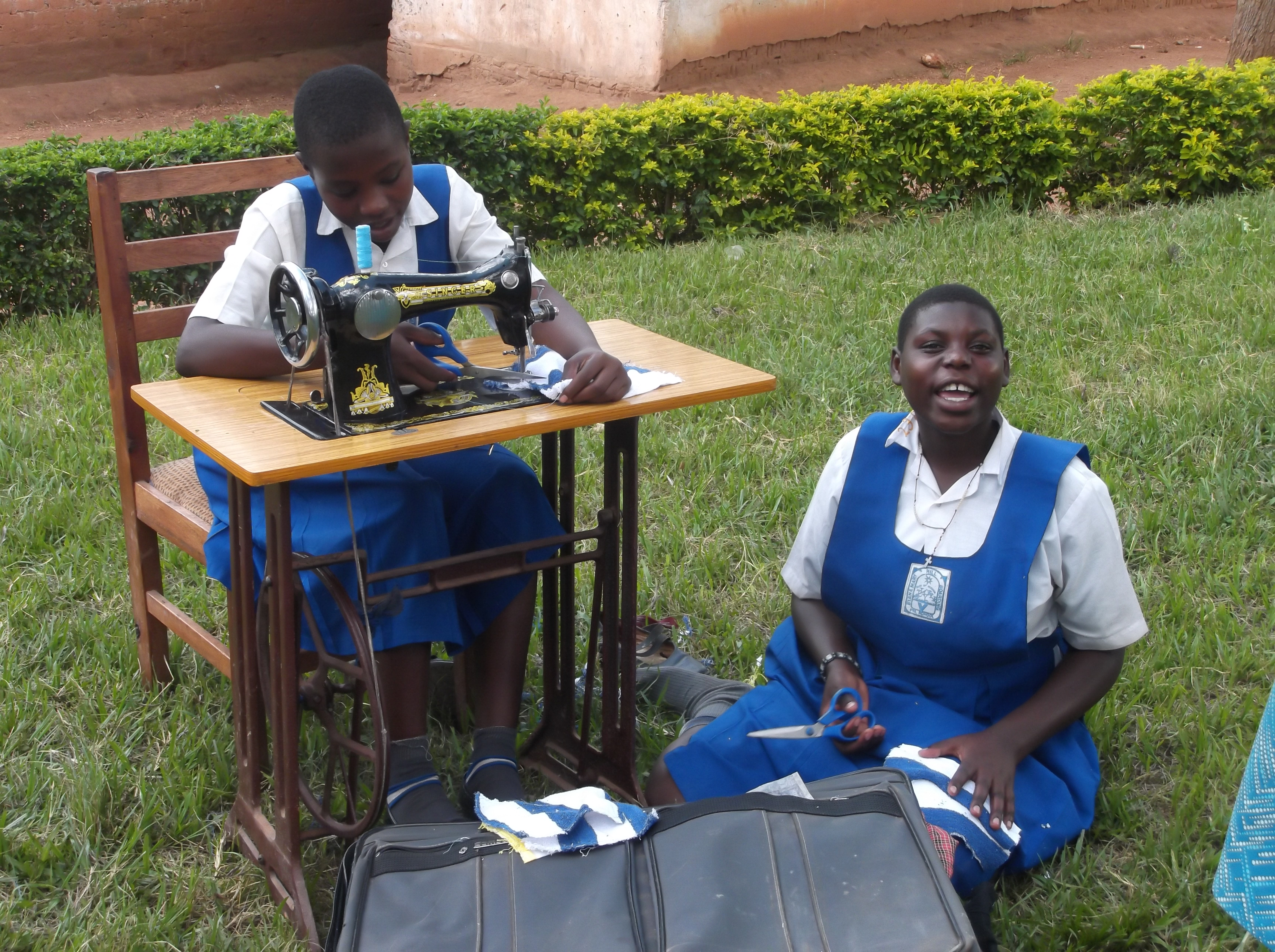 When we first began working in Uganda at Byana Mary Hill Orphanage we noticed that many girls stopped attending school around the 5th grade (P5). This occurred whether the girls came from local village families or were orphans. It occurred across income levels. The girls were not dropping out to go to work or attend other schools.
After interviewing teachers and girls we found out that girls stopped attending school when they experienced started their menstrual cycles.
Upon returning to the US, the First Presbyterian Church of Logan, Utah started the Sew and Sews group which works year-round to sew washable pads. Once the pads are ready to go, we also buy knickers (underwear), soap and bags to hold all the materials. We visit villages and schools to talk about girl's health and menstrual cycles. In addition we provide micro loans, sewing machines, and starter kits so communities can set up their own pad production businesses and use the proceeds to buy more materials to sew more pads.
Recreation Equipment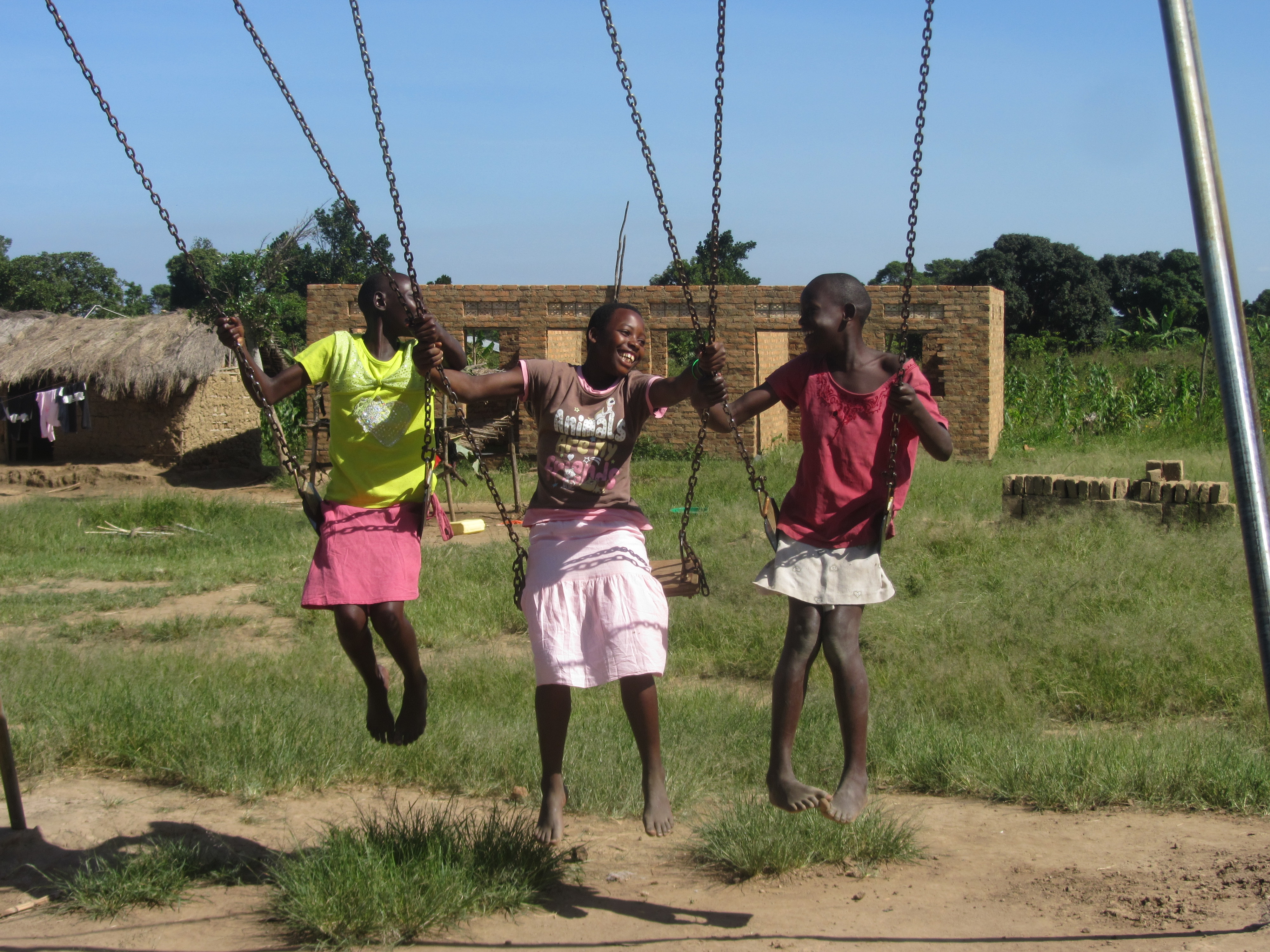 Playground equipment gives children a break from heavy labor demands, it also gives them a place to learn social skills. SeeeMe has installed playground equipment in many locations in Uganda.
Women Seminars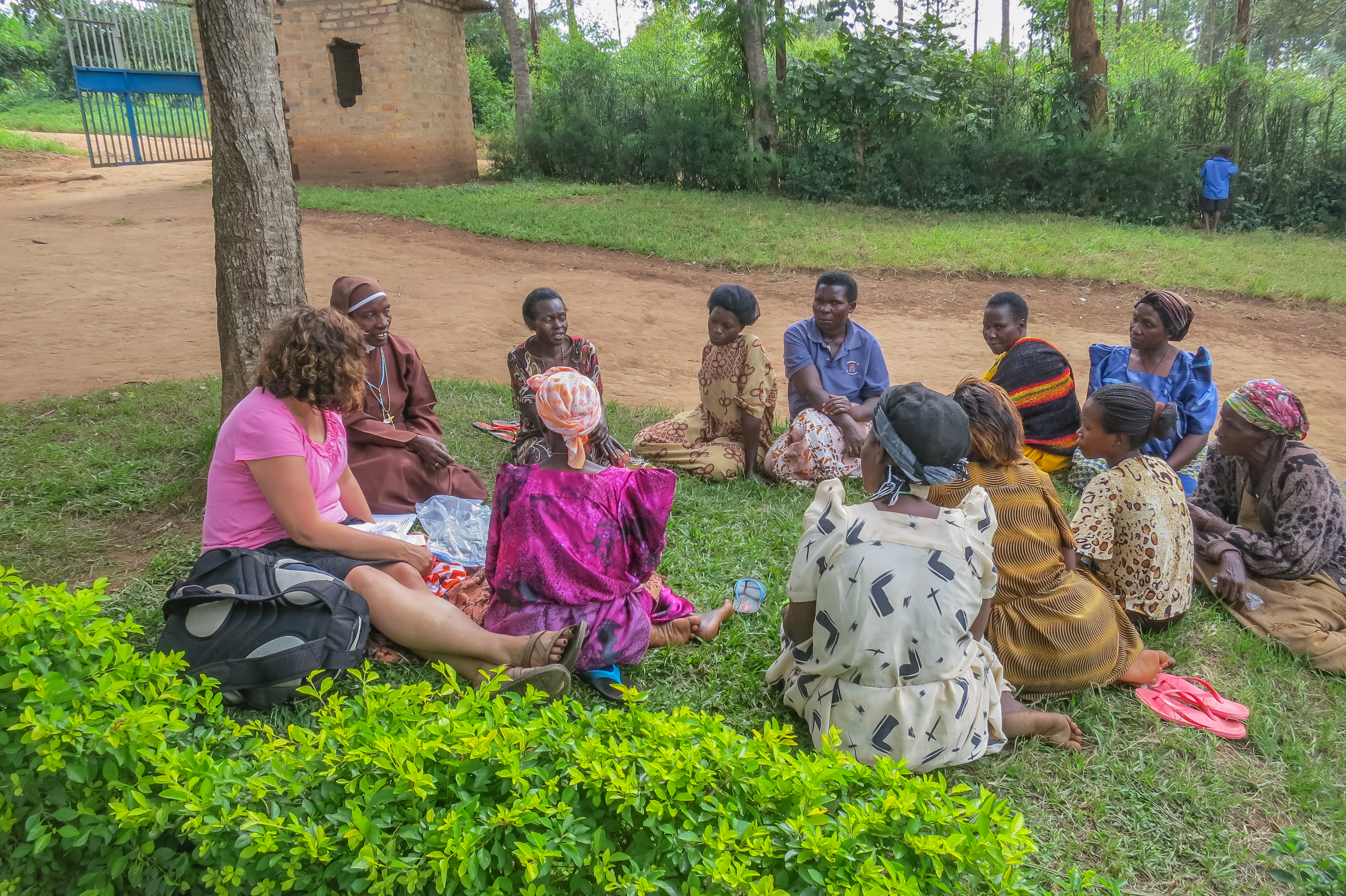 We present women seminars to empower and talk about women's issues they face. In many of these communities we buy sewing machines and start up kits to help
Wells and Solar Power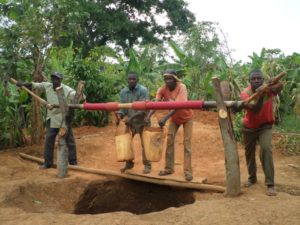 Access to clean water and power for lights, computers, or appliances can have a substantial positive impact on a community. SeeeMe has installed wells and solar power in many locations, a list of which can be found here.