At SeeeMe (Sustainable Engineering, Economics, and Education), we believe that serving others can affect those serving as much as those being served. SeeeMe recently built a school near Mbale, Uganda. We also organize teams of volunteers once or twice a year to travel to Uganda and conduct specific projects requested by small, usually remote, village communities, primary schools and orphanages. Teams have worked with thousands of individuals at more than a dozen locations presenting women's and children's health seminars; constructing/renovating classrooms, dormitories and clinics; digging wells and installing pumps using a variety of technologies; installing recreation equipment (swings, teeter-totters, climbing frames, etc.); installing mosquito nets; testing eyes and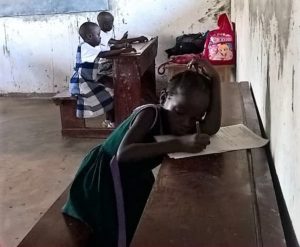 distributing reading glasses; installing roof rainwater catchment systems with storage tanks; teaching classes; installing solar power and lights; and installing computer equipment with educational software and internet capabilities. For details see check out our current projects and our history. SeeeMe collaborates with the Interethnic Health Alliance and other non-profit and non-governmental organizations (NGOs).
We believe everyone has something to offer/gain by participating in a trip, and we hope you can join us. All SeeeMe administrative activities are done by volunteers so all donations go directly to project equipment, materials, and local labor. We strive to focus our efforts on those most in need and we do not discriminate by age, gender, race, or religion.