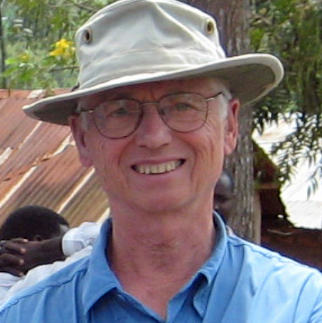 Bill Grenney – Contact
Dr. Grenney joined the faculty at Utah State University in 1972. During his time at Utah State, Dr. Grenney served as a Professor of Civil and Environmental Engineering, the Associate Directory of the Utah Water Research Laboratory, the head of the Division of Environmental Engineering, and the head of the Department of Civil and Environmental Engineering.
In 2004, Dr. Grenney became the faculty adviser for a student chapter of Engineers Without Borders (EWB). During this time, Dr. Grenney began working on humanitarian projects with communities in Uganda. After retiring from Utah State, Dr. Grenny founded SeeeMe in 2009 to continue and expand on the humanitarian efforts he began as part of EWB.
Jane E. De Byle – Contact
Jane is a retired Special Education Teacher. She taught at Mountain Crest High School in Hyrum, Utah for 26 years. She has a BS in Therapeutic Recreation with Endorsements in Special Education, ESL and Vision. In addition to working with students with disabilities, Jane taught Braille, Life Skills and coached Goalball.
She has been involved with SEEEME since 2011 especially in the areas of women's and girls' health seminars, vision clinics, literacy instruction, and bringing reusable sanitary pads to schools and clinics.
"The ability to give is the best gift of them all"
Sonia Manuel-Dupont – Contact
Sonia is a professor at Utah State University. She has taught in the departments of Communicative Disorders and Deaf Education, English and Civil and Environmental Engineering. She has a PhD in Native American Linguistics.
She has worked with several Native American communities and with local refugee and immigrant groups. She has been involved with Engineers without Borders and SEEEME for many years. She works with women's and girls' health seminars, vision clinics, teacher training, and literacy instruction. Her USU students have provided services in water treatment, digging wells, solar power, and building construction.
Judith Nalube
Judy is is the administrator of the SeeeMe-supported Queen of Peace Junior Academy in Mbale, Uganda. She grew up in the Byana Maryhill orphanage in Masaka and also worked there for more than five years as a teacher and a caretaker of young children.
The SeeeMe group has supported her education and it is now helping her build her career!
Judy graduated with a bachelor's degree in Economics from Kyambogo University in Kampala. She will also receive a post-graduate diploma in Education and Institutional Management from Ndejje University in October 2017.
She has worked with the SeeeMe group since 2012 and has been instrumental in helping coordinate SeeeMe projects from Uganda.
Contact